Meetings, Manners and Civilization. The development of modern meeting behaviour (377 pp.).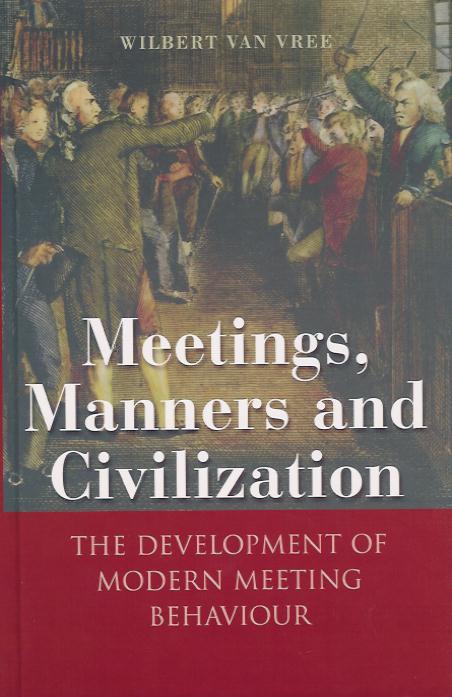 This is the first account of how meeting rules and behavior have developed. It takes an historical approach, from medieval meetings to meetings of the future, and provides a volume of comparative research on the development of meeting behavior; that is, human behavior during councils, assemblies, parliaments, business conferences, and other meetings (both formal and informal), held to discuss and arrange a common future.
Read the foreword by prof Stephen Mennell
Send an email for a free pdf-version.
Contents:
Part I: Introduction
1 Meeting Behaviour and Civilization
2 The Development of the Concept of Meeting
Part II: Meetings in Military-Agrarian Societies
3 The Militarization and Demilitarization of Meetings
4 The Courtization of Meetings
PART III: Meetings During the Transition from an Agrarian to an Industrial Society
5 The Emergence of a Protestant Meeting Order
6 The Formation of the First Meeting Class in Europe
PART IV: Meetings in Industrializing and Industrialized Societies
7 Development and Spread of Parliamentary Manners
8 The Professionalization of Meeting Manners
Epilogue: Changing Meeting Behaviour as an Aspect of Civilizing Processes
Bestelformulier